Curated WORK SHOP @ St. Collins Lane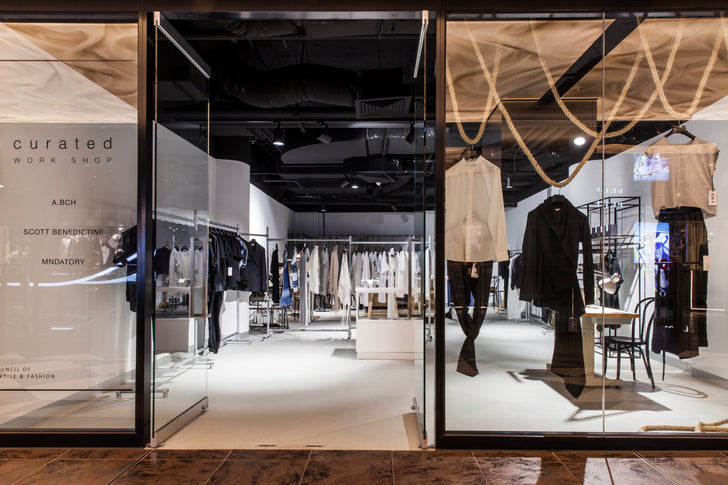 N.B.  From 26 February 2018, Curated Work Shop will move to Store 102 (next to Birkenstock).
Behind every garment lies an incredible history and a complex process that few consider before they buy. Although more people are asking where their clothes come from, the complexity is difficult to visualise when the shopper's experience is often so one-dimensional.
That is why, for a limited time, St. Collins Lane - Melbourne's prestigious shopping destination in the heart of the city, will host its first live studio residency for three rising local designers thanks to a collaboration with the Australian Fashion Council.
Introducing Work Shop, a space that's part show room, part working studio. Three labels selected from the AFC Curated group, A.BCH, Scott Benedictine and MNDATORY will occupy a traditional retail space with a subversive approach from November 2017. Work Shop allows passers-by and enthusiasts alike to experience the behind-the-scenes processes of a fashion house, from conception, to development, to construction and presentation.
Where:  St. Collins Lane - Level 1/260 Collins Street, Melbourne.
When:  Now until March 2019
Opening Hours:
Mon-Wed | 10am-6pm
Thurs-Fri | 10am-7pm
Saturday | 10am-6pm
Sunday | 10am-5pm
Share this